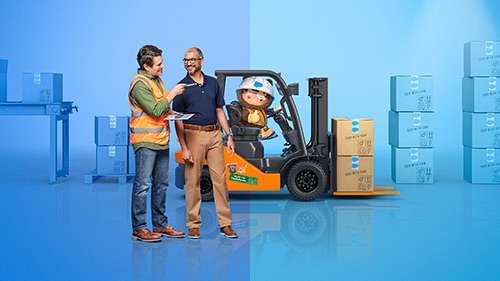 Importance of CRM in Manufacturing Industry
---
As organizations turn more customer-centric, they face the undeniable test of staying aware of the ever-changing face of the market while remaining in front of the opposition by identifying what's "next" in market patterns.
Therefore, businesses rely on a strong CRM solution to organize their existing customer data and stay updated with the current trends. The manufacturing business is no exception to this standard.
To provide a complete CRM solution,
Salesforce
has introduced its Manufacturing Cloud in October , 2019 to help to drive digital transformation, enable greater transparency and skyrocket the growth of companies in the manufacturing sector.
What is Salesforce Manufacturing Cloud?
---
Salesforce Manufacturing Cloud is an end-to-end CRM-Solution for the manufacturing business. It gives users a total perspective on all customer activities and assists with driving predictable business development with noteworthy insights and a proactive approach.
Salesforce Manufacturing Cloud broadens the usefulness of Salesforce Sales Cloud and Salesforce Service Cloud.
With Salesforce Manufacturing Cloud, you can achieve greater transparency in all your business processes, get real-time visibility of the sales portfolio, manage your key records,and react quickly to all customer queries and service issues.
Features of Salesforce Manufacturing Cloud:
The sales agreement function allows you to have visibility of all the terms negotiated with your clients. You can position planned revenue against actual revenue, allowing you to set your own success metrics for each account.Provides a consolidated view of all business agreements, so you have all the information about inventory in stock, order and revenue management, etc.
Account-Based Forecasting:
---
Account-Based Forecasting, which provides a complete view of current business alongside future opportunities. Account teams can also add updates on changing customer needs or market demands and adjust forecasts in real time.
The Manufacturing Cloud also includes a Communities feature, that allows additional dealer and partner collaboration.
For example, if your dealers help with forecast management, these communities will increase both accountability and visibility.
Since so many companies are currently working remotely, these Communities are perfect to continue collaboration, communication, and growing those relationships with dealers, partners, and even customers.
One of the biggest pluses with the Salesforce Manufacturing Cloud is that your ERP or order management system can easily integrate with it. In real time, you could have full, integrated order data. You can compare your planned quantity and revenue amounts to your actuals through your ERP system, making it an extremely powerful tool.
Forecasting can show plenty, but it's the analytics that interpret what you need across the board. With Einstein Analytics, you can see a holistic performance across multiple market segments, product segments, and different customer types.
Einstein will even pull in additional data from separate systems, such as your ERP, to get an idea of overall performance as well as just the lifetime value of that customer.
You can see how things are looking across the whole company overall and not just from an account forecast perspective.
Fluctuating market and customer demands can have a detrimental effect on profitability and customer relationships,so it is critical for organizational success to understand what is really happening on the ground. Manufacturing Cloud bridges the gap between operations and sales teams while ensuring more transparent and predictive business, so that organizations can build more trusted and deeper relationships with their customers.
Do You Need more information ?
---
by