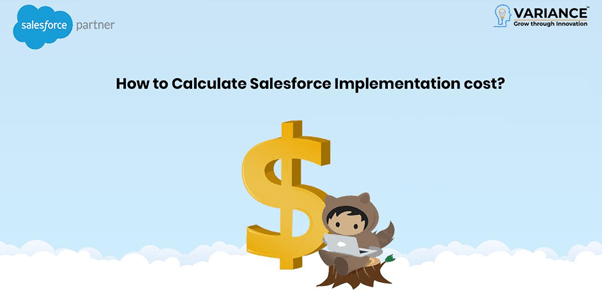 Importance of Requirement Gathering
---
It doesn't matter how big or small your company or the
Salesforce CRM
project,success requires planning, commitment, and strong sponsorship from your company's executive team.
It's also critical that you understand the requirements of your company before getting started. Without a detailed understanding of these requirements, it increases the complexity and cost of salesforce implementation.
Before get into costs, it's important to understand your implementation options. Organizations must choose from two options for installation and roll out:
1. Hire a Salesforce Consultant
2. Salesforce Consulting Partners
---
Depending on the scope of your implementation it could be possible to have it done by a Salesforce consultant. If your goal is to implement Salesforce as cheaply as possible you can hire an offshore Consultant for $25-$35 per hour.
Even if an organization hires a consultant dedicated to Salesforce, the consultant will not have the deep implementation experience that Salesforce consulting partners have.
A Salesforce Consulting partner will cost you anywhere from $40-$60 per hour. The reason why consulting partners have such high value rates is because they are not just working with one member of their team.
Some parts of your implementation will be done by an admin or developer, but some more complicated framework could require the assistance of a Salesforce architect, who could easily charge rates around $45-$100 per hour.
With a registered consulting company you will have a team with wide-ranging expertise behind your project to make sure the salesforce is line-up with your company's objective and requirement.
Salesforce Pricing & Licence Model
---
Salesforce computes its pricing on the software as a service model software, it means you only pay for the use of software per month billed on a yearly basis, and the pricing is fixed for every year. Your yearly bill depends on the number of employees using Salesforce in the organization.
Salesforce offers free trials for its services,but they do not have any free packages. Salesforce implementation costs differ for different Salesforce services and customizations. A rough estimation could cost anywhere between $15,000 to $60,000. Low-price one generally is the out-of-the-box pricing, while the costly one is a highly customized solution.
For an exact estimation, we have to learn more about salesforce pricing. This will help us to calculate how much it will cost on purchasing, implementing, customizing and managing your solution.
Other Factors Influence to The Cost of Salesforce Implementation
If you already have a CRM and planning to move to Salesforce, in that scenario , you will need data migration services.
Data migration is a costly affair ,since it involves several processes before the data imports itself.
Like checking data accuracy,data redundancy and finally mapping data to salesforce entries.Sometime migration requires custom tools for automated data transfer.
The customization cost depends on the complexity of the company's requirements and project methodology used to solve those requirements.
Customizations can be done by point and click tools, like user-profiles and permission sets,or default reports/dashboards are cheaper than the modifications done with code like code-based workflow with apex or trigger.
So it depends on which kind of customizations a company needs, usually both point-and-click and code-based customization.
User Training and Adoption Cost:
---
No matter how well you plan and execute your Salesforce CRM implementation, the entire exercise can be a failure if you don't train your users to use it properly and effectively.
Its cost is based on the training mode, whether it's self-learning or instructor-led training.
self- learning is economical than the other but doesn't guarantee an efficient outcome.
Other factors include the number of users, type of user (end users or Salesforce admins),in house or online training and the hourly rate of a training provider etc.
There are Types of Training for salesforce users,
---
End user training cost daily $200-$500 per user per day depends on complexity of implementation and understanding level of the user
Remote training cost daily $100-$200 per user per day depends on complexity of implementation and understanding level of the user.
Irrespective of your implementation approach, Salesforce should be adapted to fit your organization and its processes, not the other way around. Because Salesforce contains many choices, one plan or price will not fit all.
Do You Need more information ?
---
by