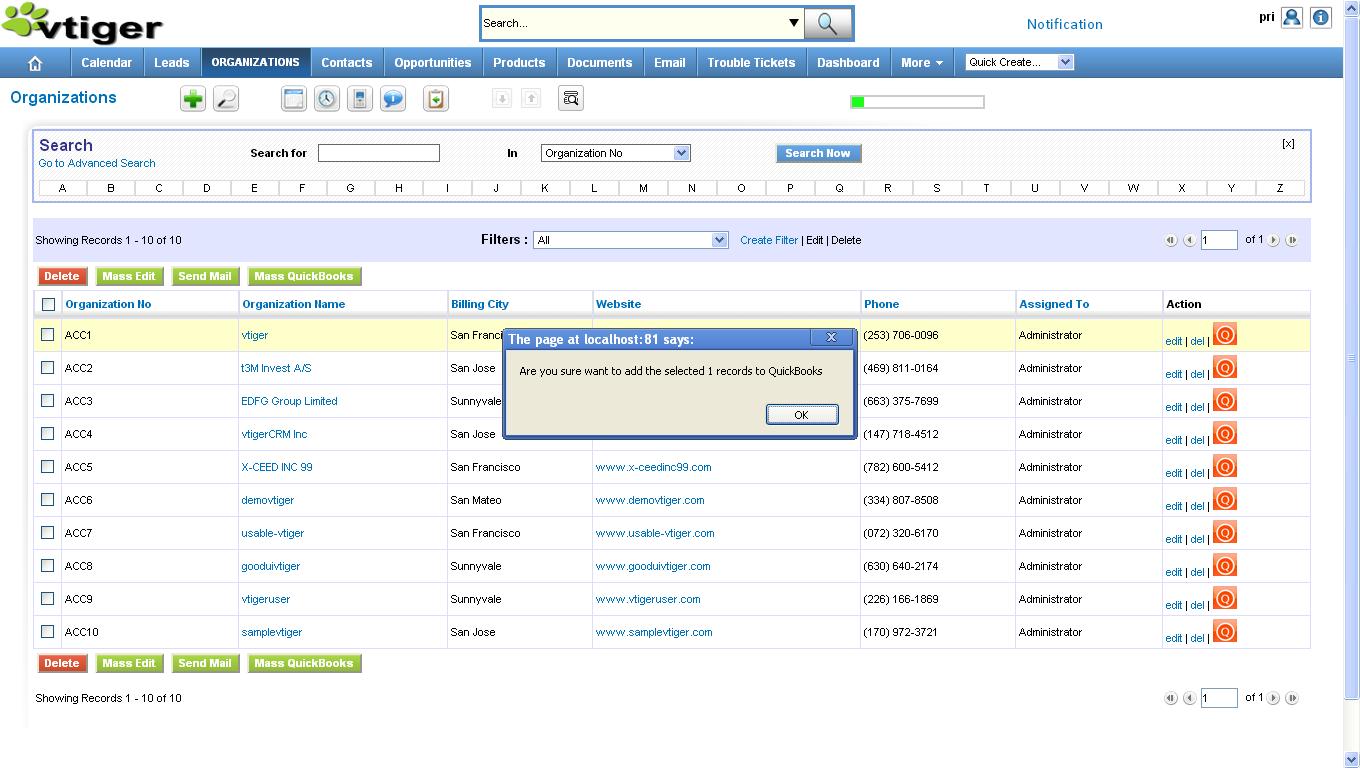 We have integrated QuickBooks with vTiger based on the requirement from our
---
Send/Receive Payment Details with transaction ref. from vTiger has integration with Authorize.net
Send/Receive vTiger Invoices to QuickBooks
Send/Receive vTiger Quotes to QuickBooks
Send/Receive vTiger Sales Orders to QuickBooks
Implementation
1. Integration Flow

---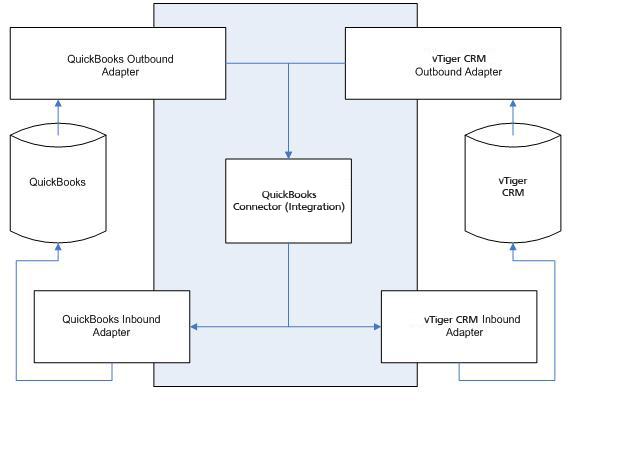 ---
2. Description :
1. There will be option to download the QWC file from CRM settings. This is required to upload that file to QWC connector. The QWC file has value automatic set based on logged in user.
2. Variance InfoTech team develop the code to connect vTiger with QuickBooks using QB Connector.
Code will generate for following modules
–       Quotes
–       Invoice
–       Sales Order
–       Payment Info
3. There is option in listing page of all above module to sync current record with QuickBooks record.
4. There will be Custom field module which will use to map field of QuickBooks with the field of respected module of vTiger.
5. Client has to provide the information on which primary field needs to use to Sync records in QuickBooks and vTiger.
Hardware Software Requirement:
–       QuickBooks Pro. Latest version
–       QuickBooks connector
–       Access of vTiger CRM Website URL.
Screen shots:
1. QuickBooks Sync Link on Listing page

---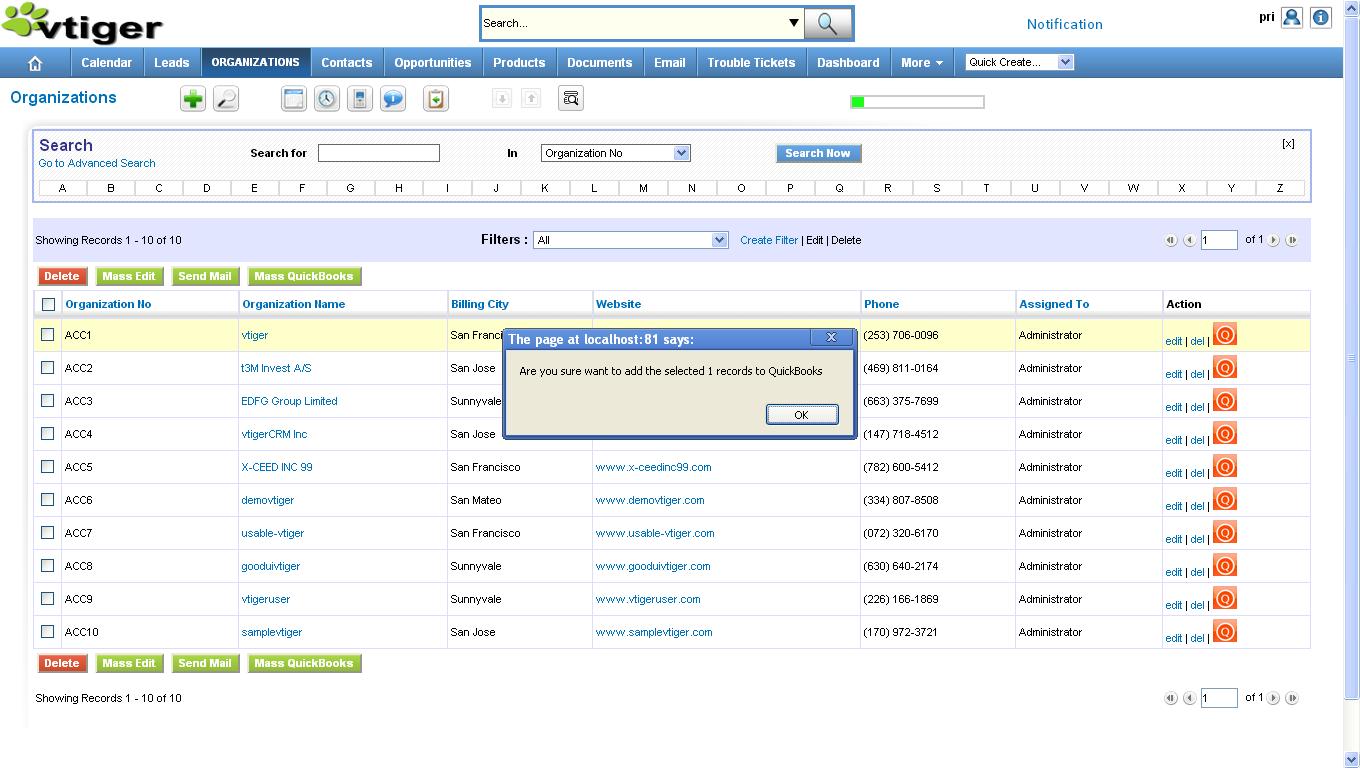 ---
2. QWC file download option under settings.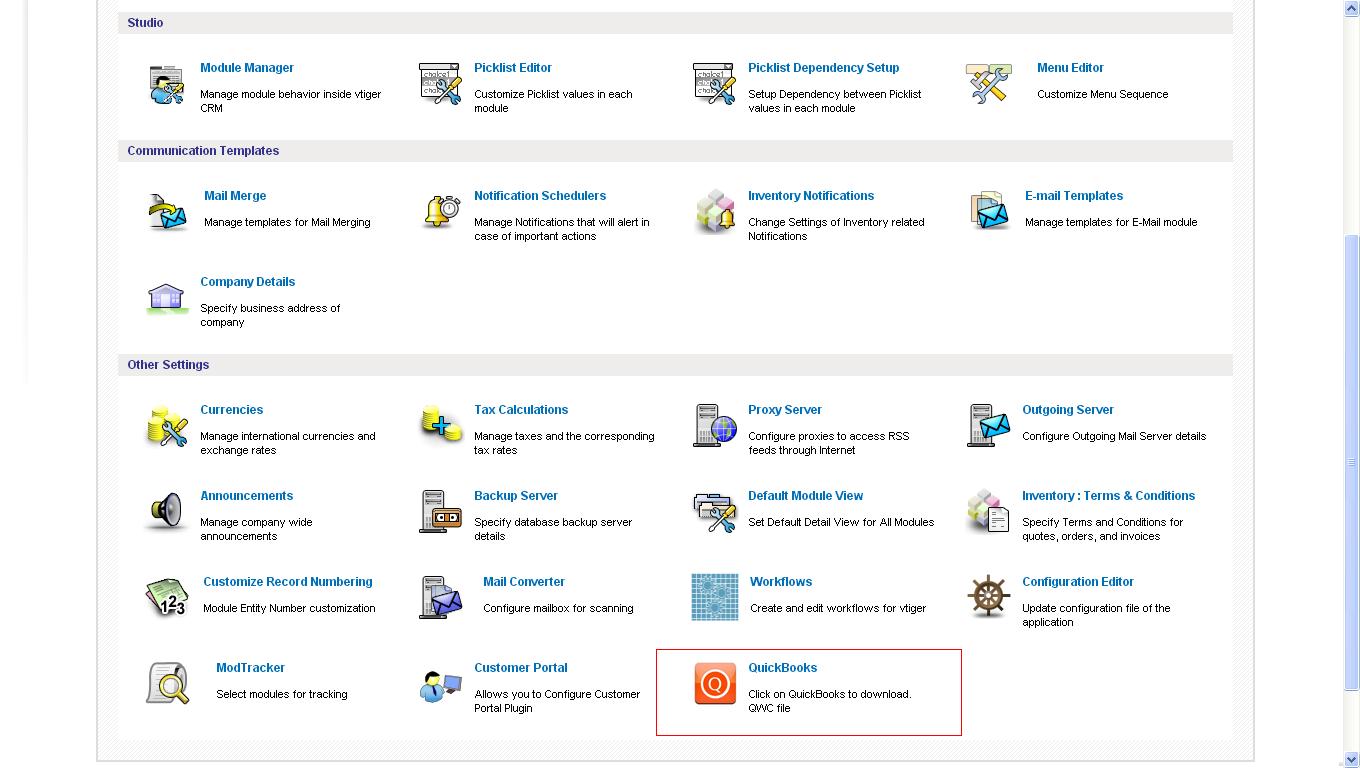 ---
---
Do You Need more information ?
---
For any further information / query regarding
Technology
, please email us at
info@varianceinfotech.com
OR call us on
+1 630 861 8263
, Alternately you can request for information by filling up
Contact Us
by