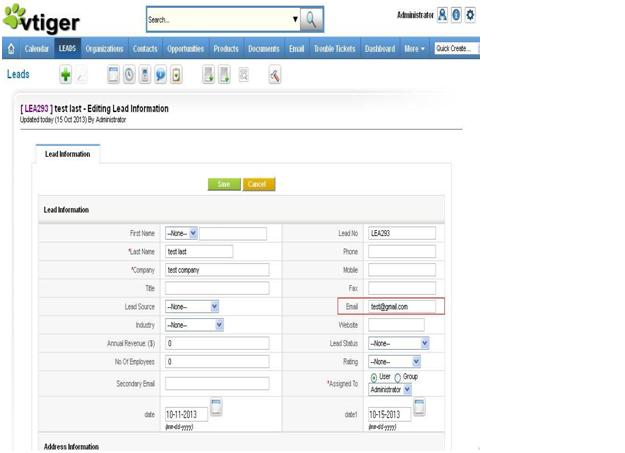 Hello All,
We have requirement from one of our client to Fill-Up The Social media Automatically based On entered Email Addresses.
---
Feature :
Generate Social Media Block Automatically with Six type Of Social Accounts.

Face book
Twitter
LinkedIn
GTalk
Flickr
Digg

Automatically retrieve user's social media URL based on the  email address.
Example : If user Enter Email Address The Social Media Block Fields has  been mapped automatically.
Below Is the some Screenshots For The Reference :
Setting media API File Form Config Editor: Set the API Key for the Full Contact API.
---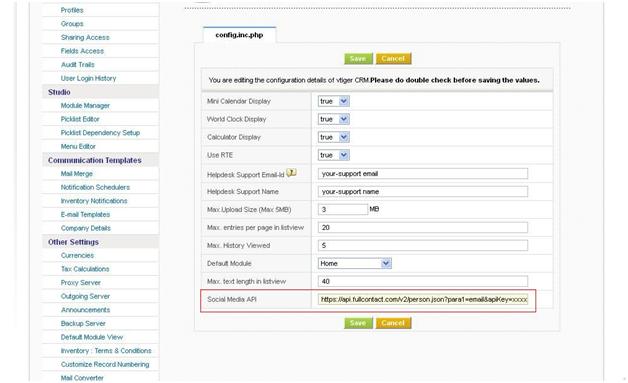 ---
Fill Email Address From The Leads Module: Fill Up the Leads Email Fields and Save the leads Record.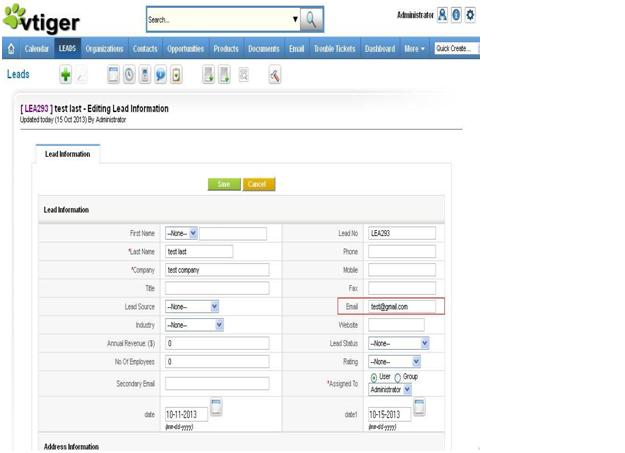 ---
Fill Up The Social Media data Based On The Email Address.
---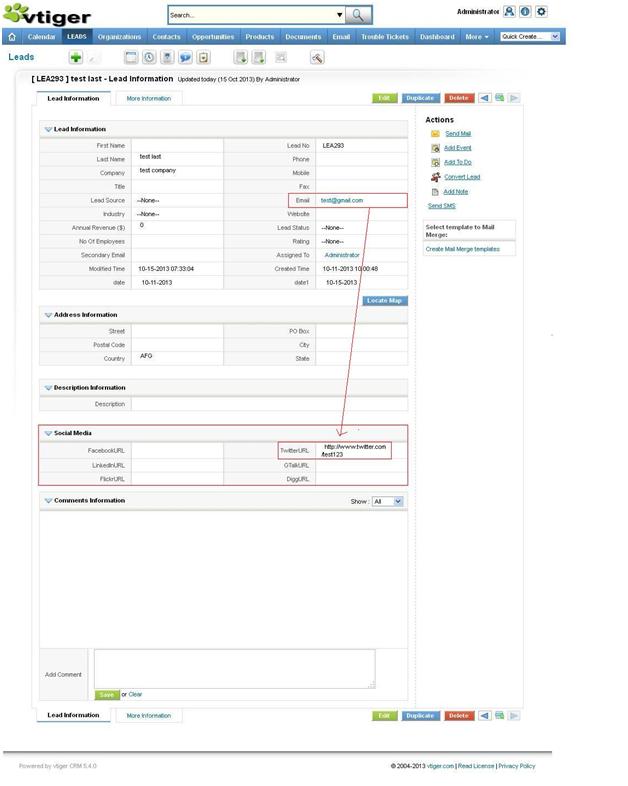 ---
For demo please review following URL.
URL: https://www.varianceinfotech.com/mobilecrm
User: demo  Password :demo
(Review leads module for full contact API)
Full Contact API:
---

---
Full Contact API is the Social media API provider from email address.
Through email address it will retrieve social media(Facebook,Twitter,LinkedIn etc..) details.
You can buy FullContact API from following URL:
httpss://www.fullcontact.com/developer/pricing/
Let us know if you need more information on this customization!!!
---
Do You Need more information ?
---
For any further information / query regarding
Technology
, please email us at
info@varianceinfotech.com
OR call us on
+1 630 861 8263
, Alternately you can request for information by filling up
Contact Us
by