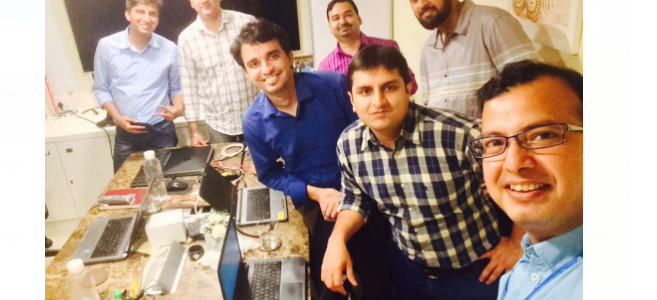 Mumbai, India : Today, Variance Infotech, the CRM Experts in customization, implementation and training has successfully completed CRM development and End User training for TATA BSS. TATA BSS selected Variance Infotech as partner for providing CRM solution for TATA group companies and their clients. The first development started in Mid-April 2017 for one of the Tata group company. Starting from requirement gathering for entire project to delivering the Phase-1 and training the client's team, Variance Team rapidly completed the same today on 30th May 2017, receiving an immediate special "Thank You" note from the Client.
---
In 2017, Variance Infotech started eyeing Domestic Markets in India after receiving equally sizeable opportunities in local markets and increasing number of MSMEs adopting technology to make their business and processes Tech Enabled. While meeting with a few corporates and Mid-Sized industries we were amazed to notice the shift in approach towards spending on and embracing technology for business.
Our efforts gave us astounding opportunity to become a valuable partner with Tata group, India's Oldest, Biggest and most reputed corporate house. We are very much excited with this initial success and looking forward to help more and more businesses locally too.
Variance Infotech is an Expert CRM and Mobile App company providing implementation, customization, migration, training and consultation. We have earned our reputation from large number of happy clients. Our forte is analysis and building systems for niche requirements @varianceinfo info@varianceinfotech.com
---
Do You Need more information ?
---
For any further information / query regarding
Technology
, please email us at
info@varianceinfotech.com
OR call us on
+1 630 861 8263
, Alternately you can request for information by filling up
Contact Us
by