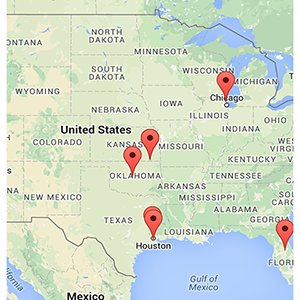 1. Find your contact location on Google Map.
---
Now it is easy to work with customer not only with just communication,
But you have real-time address on map from where you can easily find and if want direct communicate with client.
Our google map integration will basically create a map, based on client's address from our application and create a location marker on map.
Read More