Folks,
Just to update you that on 24th July 2013 vTiger announce the release of the vTiger beta version 6.0 has been released officially.
Read More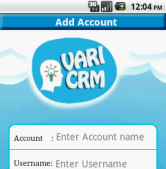 Hello,
It's our pleasure to announce you that we will soon launching our Android apps for vTiger.
We have added many feature to the apps then what vTiger android apps is providing.
Read More