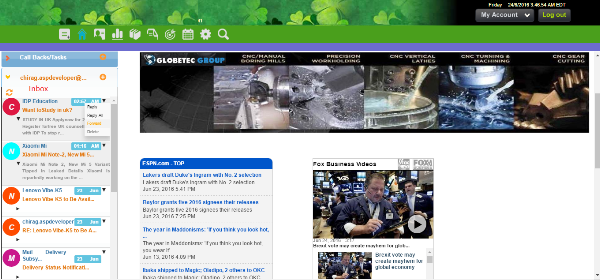 Variance Infotech created web based mail client system for any email account configured with this system and perform all operation like you can send and recieved email also forwad, reply and delete operation perform. We Implement new feature you can attached records by simply drag and drop.
Read More

Are you tired to integrate multiple third-party system to your application ?Are you facing problem to manage third-party integration written in different technology ? We have the solution for you…That's Zapier !!!
Variance infotech created zapier integration with new triggers like new case, update callback event, new contact, update contact and update opportunity.
Read More