"81% of organizations are either in the process of implementing ERP software or have completed implementation. 14% of organizations are in the process of selecting software while 5% are in the process of upgrading software. The most common reason for implementing ERP was to replace legacy systems (49%)."
(Source: Panorama Consulting Solutions)
In criteria evaluation of ERP & CRM suites for midsize organizations, Forrester, a market research company, identified major 11 players recognized worldwide —
---
Microsoft

NetSuite
Oracle
Aptean

BPM'online
Bullhorn
Infor
Sage Software
Salesforce

SAP and
SugarCRM

— and thoroughly analyzed and scored them.
---
Gartner Magic Quadrant for CRM awards Microsoft Dynamics 365 as one of top 5 business softwares.
During 19th June -21st June, 2017, Microsoft had been running an event "Preview Executive Briefing for July 2017 Update for Dynamics 365″ directly from its headquarters at Redmond, Washington.
If you had signed up for the Technical Preview of Dynamics 9.0 by start of July, 2017, Demo videos should be available in your Organization.
However, if you did not attend, below I'm listing here links, to relieve you from burden of searching.
Presented below are videos that you can watch for yourself to go through aforementioned seminar's highlights (you will need to register first)
---
In this text, we will quickly go through major improvements that are available on top of last release.
This v9.0 is a major release, not just by the version number but by the sheer amount changes Microsoft team implemented in
the client
the platform

the apps &

number of services connected

---
Alike single one version available in previous times, Dynamics 365 now comes in two flavours:
Enterprise Edition (EE)&

Business Edition (BE)
Version 9.0 is comprehended to be the largest release ever for ERP software from Microsoft.
So let's just start right away.
Note:
Information we serve here are collected from different sources and are in the public domain (non-NDA). If you find anything wrong or have something to add, please leave a comment and I will try to fix it as soon as possible.
---
A word about newly introduced Business Edition:
---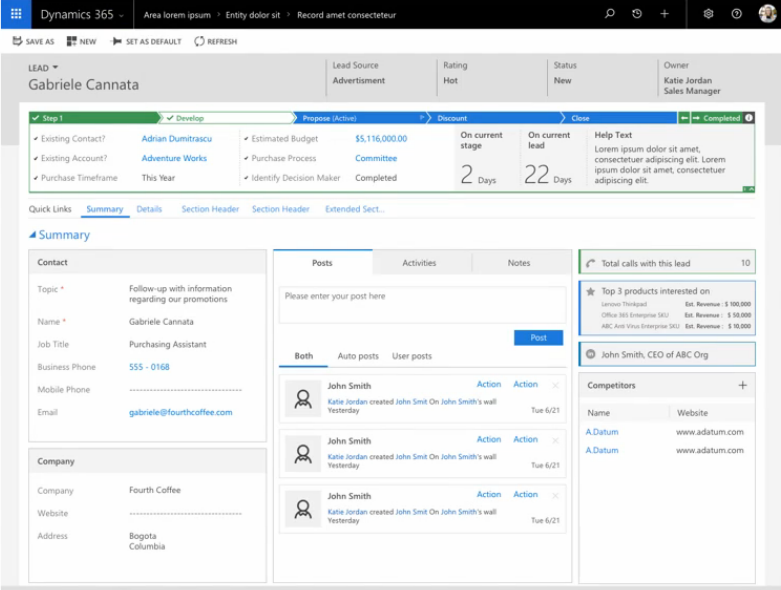 It is first time that separate Business Edition is introduced for Dynamics ERP.
Under the hood, same set of applications are running and will support the same platforms and external services as that of Enterprise Edition.
You can try your hands on "Unified Client UI" which was highly demanded by users of Dynamics 365 in Business Edition only, because for Enterprise Edition, new screen implementations process is rolling out currently.
Business Edition is focused on SMEs with a restricted range of features available and limits on
storage
apps in AppSource and
number of custom entities
However, all features can be opt after upgrading to Enterprise edition.
There are certain reasons that truly put forward launching of Business Edition a meaningful initiative, like
Micro and medium size businesses usually don't want to spend specific amount of money for training

Unless a scale down version of same EPR is catered to non-enterprise shops, they are more likely to have select simpler and easy-to-use alternatives such as Zoho, Insightly, Pipeliner, Zoho etc. designed with reduced set of targeted functions only

Selling Enterprise level features developed after much endeavour for cut down prices or with many locked screens can be little awkward or may give negative impression to small businesses
Barring some restrictions, Business Edition is

still quite customisable

extendable, and

compatible with most extensions of enterprise edition
ensuring a smooth migration to Enterprise Edition as customers request

---
A Word About Enterprise Edition:
---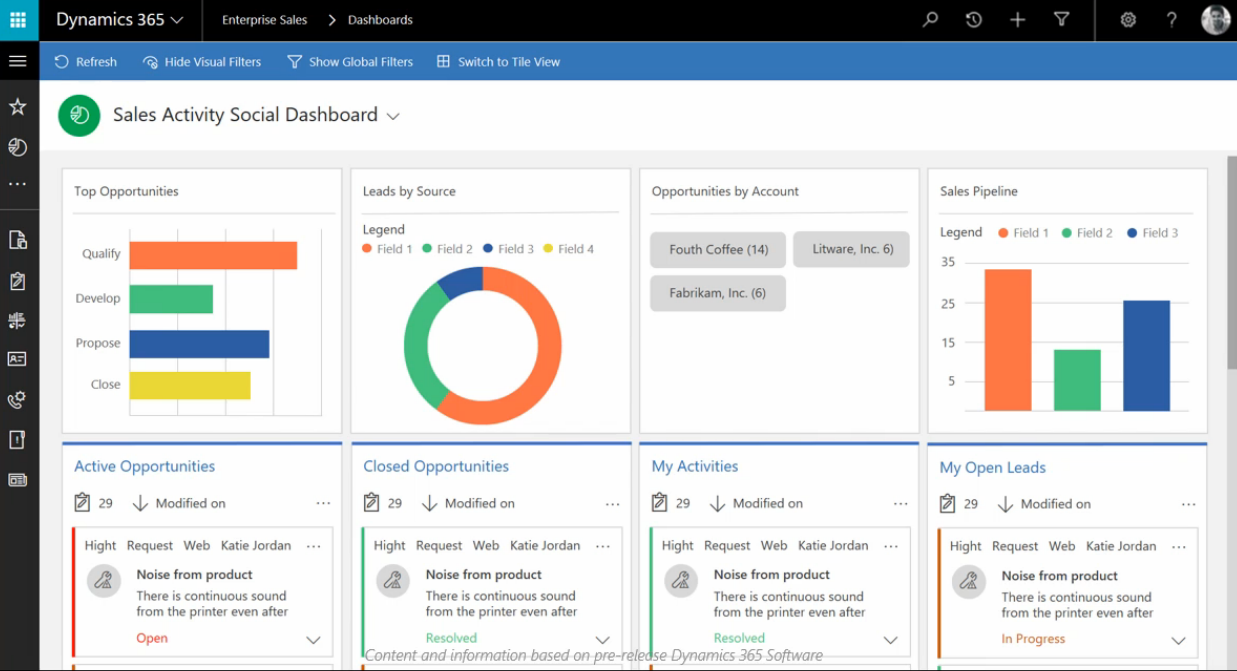 I could not earn anything more than to say that latest release of Dynamics 365 EE is NOT bestowed with V9.0 UI but it will follow sooner, at unspecified date in future.
Similar to the current model of Dynamics 365, Enterprise Edition 9.0 does NOT allow you to downgrade, either to previous version or Business Edition.
---
New Features:
---
Unified Client & User Interfaces
---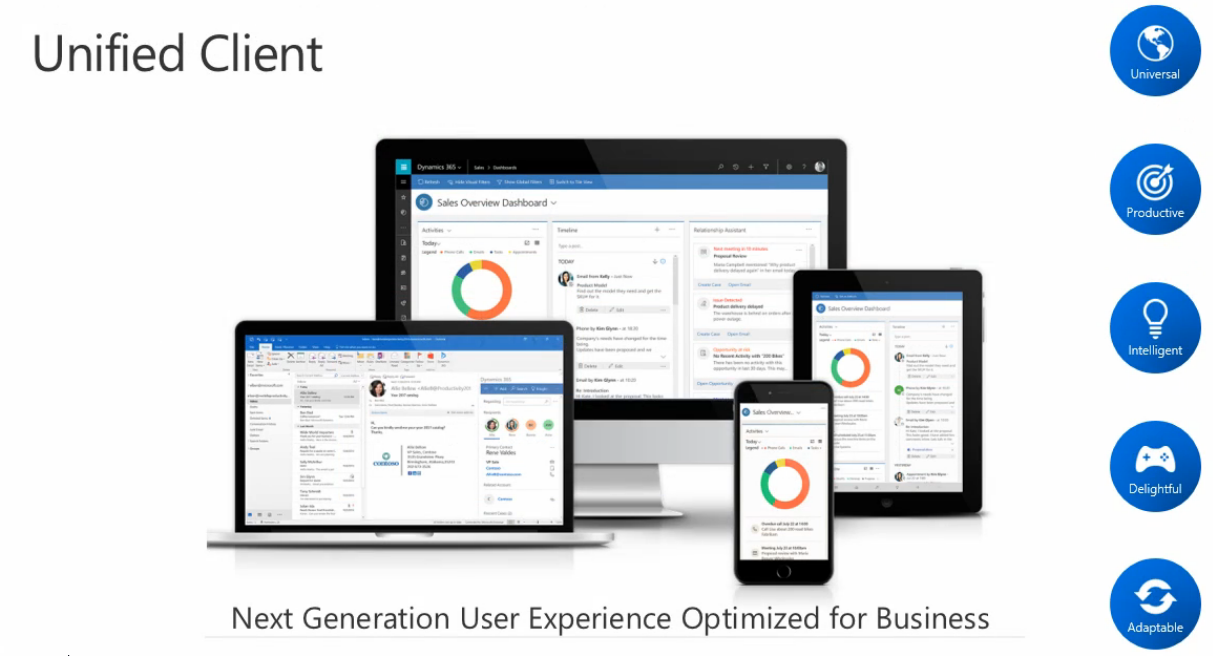 It has been a long road before new interface has given Microsoft
Dynamics 365
a major lift.
For a time being, individual data fields were needed to be searched effortfully when a user accesses same screen from a different device.
Ache has been removed and now it allows the same look and feel across all platforms (Web/App/Mobile/Outlook).
The user interface is part of streamlined interface refresh, where phone, tablet and screens of other devices all look much more consistent.
In conclusion, following betterment are provided to aid in uniform experience:
Borders around containers and uniform spacing

Identical color theme, uniform page structuring

Field controls styling

Fixes for word wraps
Streamlined font faces & styles
Theme features

---
Activities:
---

The activity pane on the contact record generally does NOT provide much configuration options that can be exercised.
The Social/Activity Pane has been improvised and is renamed to "Timeline Control".
The system now displays combined activities in one single view, rather showing multiple sections for activities, posts and notes.
Yet, there are some limitations incurred on account of making Interface Unified, e.g. Yammer isn't supported, so it is not displayed here.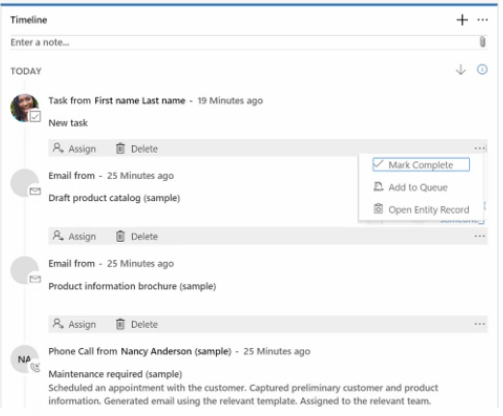 Knowledge Base search is altogether removed from screens related to Activities, but you can add it as an another control.
---
Listed below are premier features available for activities
Options to decide whether activities, posts, and notes show up in timeline or not
Options to decide what activities display

Facility to sort activities based on the fields

Option to determine what fields display for each activity type

Feature to show activity types on the Timeline on form by form basis is added altogether.
Moreover, you can view attachments and assign tasks inline, and a new section is developed that depicts "What you have missed". It presents you with what has been added since last time you accessed that record.
---
Multi-Select Option Sets:
---

This functionality has been long awaited by everyone, and it's very self explanatory.
Users may want to select multiple options in a given web form or grid.
To allow this facility, a new field type is introduced with a multi-select option set.
When creating a record and during check-marking the boxes for the multiselect set, it will display respective names on the form separated by semicolons.
Facility for Advanced Search is delivered to match on one result or all results.
---
Virtual Entities:
---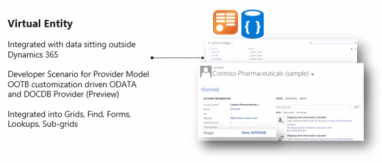 Virtual Entities bliss users by providing a way to connect to ODATA V4 and bring in results to CRM system that will then allow you to utilize those outputs in a plugin or workflow.
There is no schema created for entity and it is NOT stored in the database.
First, you have to define a Data Source for creation of the entity which then can be selected during the configuration.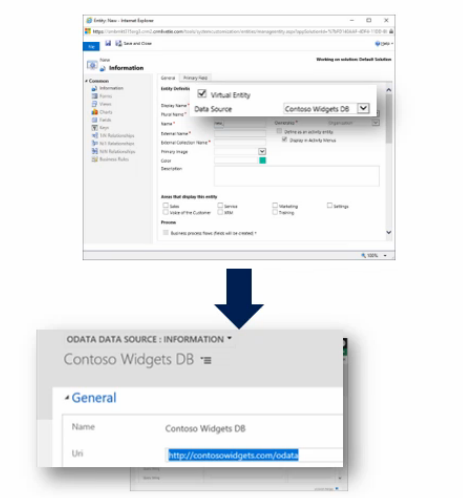 Not much detail could be collected yet, but I will update you for regarding added features of Virtual Entities.
---
LinkedIn Sales Management:
---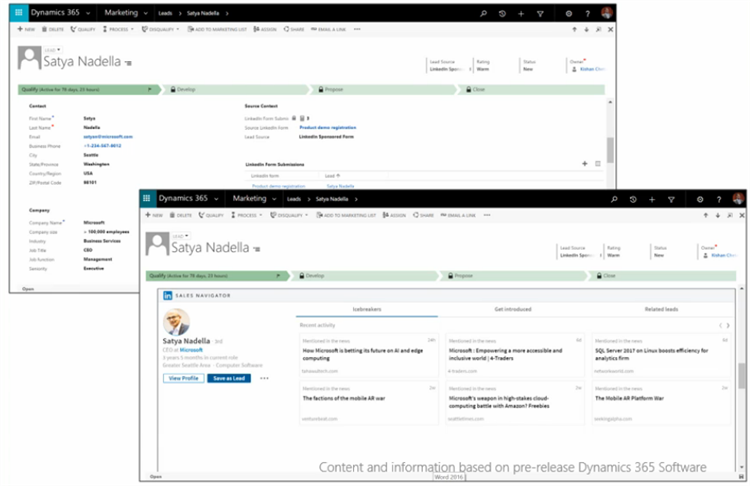 Sales Navigator is an excellent tool served in v9.0 that allows you to log into your LinkedIn profile and pull through any information that is stored in LinkedIn for a lead.
You can extract information or take actions like
who can introduce you

any highlights that will start conversations
requesting introductions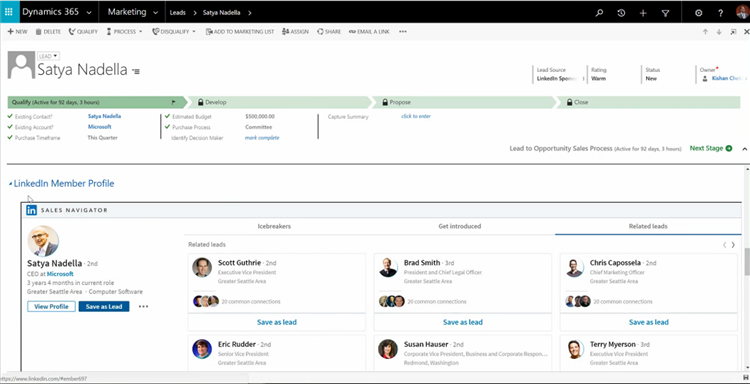 You can also leverage functionality to enter matching criteria that finds similar people on Linked whom you can add as leads in Dynamics.
---
Organizational Insights:
---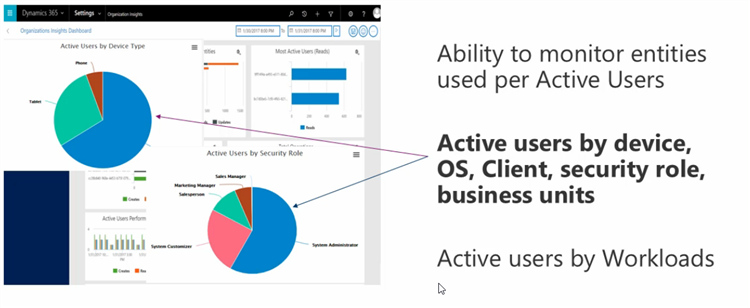 Organizational Insights is one of my favorite features added first-hand in 9.0 version and it is packed with plethora of new functions that are accessible directly from the dashboard.
With this module in place, you now have higher level of reporting data creation and can get granular look into metrics related to Business Unit, Security Role etc.
What is available now as extra facility is generation of proactive warning messages when workflows or plugins fail, linking you directly to the failed item.
There are many more features to cover, and we don't want to leave anything out.
Therefore given below is a quick list of some additional features that will attract you to use 9.0 release.
Which is your favorite ?
---
Comprehensive editor for HTML emails
Knowledge Base article creation with Designer widget
Preview tabs which allow you to see how it previews across different form factors

It won't have auto-correct/dictionary spelling suggestion functionality but that is on the backlog.

Some improvements to the App Designer

App URL editing from within the designer itself
Offline working availability for Dynamics 365 mobile apps
The existing Activity Wall is replaced with a Timeline control

Integration of Microsoft Flows component directly into the Dynamics 365 UI

Much more robust and faster load times to sync online data after working offline. Resco have a massive head start here with Woodford, wide device support/responsive screens and maximized usability, so let's see if Microsoft can catch up with this release.
Lots of LiveAssist improvements including Bring your own Bot.
Variance Infotech
is top notch IT solutions provider offering wide range of services related to Microsoft Dynamics 365 like custom extension development, migration from other ERP or to upgrade to latest version.
For more information, please visit :
---
Do You Need more information ?
---
For any further information / query regarding
Technology
, please email us at
info@varianceinfotech.com
OR call us on
+1 630 861 8263
, Alternately you can request for information by filling up
Contact Us
by