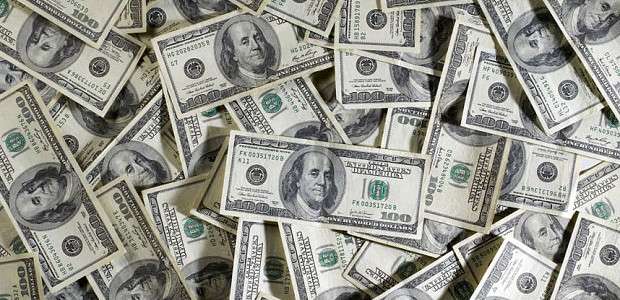 Latest acquisitions by Salesforce – What it means for Community and Investors ?
VIPL team list some of the important acquisition from salesforce impacting on their future business growth.
Here is the Top acquisitions (by price) across Salesforce's history, and how they've been rebranded and weaved into the Salesforce Platform technically.
1. Salesforce buys Israeli Software developer Firm ClickSoftware:
---
Acquisition Date:Aug 8th 2019
Purchase Price: $1.35 billion
U.S. cloud-based service provider Salesforce agreed to buy U.S.-Israeli software developer ClickSoftware for $1.35 billion in cash and shares, in a bid to accelerate the growth of its cloud-based products to manage customer service operations.
The deal comes a week after Salesforce completed its more than $15 billion purchase of data analytics firm Tableau.
The deal came about after the two companies worked together for three years, said Elad Donsky, vice president of engineering at Salesforce Israel.
ClickSoftware makes cloud-based field service management software – which tracks and manages technicians and employees who work outside office locations – for customers like Bosch, Deutsche Telekom and Ericsson.
This is the second major deal by Salesforce in Israel since July 2018 when it paid $850 million for Datorama, a cloud-based artificial intelligence marketing platform that makes up one of Salesforce's two research and development facilities in Israel.
The ClickSoftware deal would bring the number of employees at Salesforce in Israel to above 600, Donsky said. U.S. private equity firm Francisco Partners bought ClickSoftware in 2015 for $438 million.
Salesforce said its offer was net of the value of shares it already owns, after taking into consideration estimated purchase price adjustments.
Acquisition Date: Aug 06, 2019
Purchase Price: $15.3 billion
Here's another sign of how hot cloud computing and Big Data are right now: Salesforce announced plans Monday to buy Tableau Software in a $15.7 billion all-stock deal.salesforce is acquiring Tableau Aug 06, 2019 a Publicly Traded Company that sell data visualization Software, In a $15.7 billion Deal closed Early Monday.
Tableau's Data Analytics and visualization Platform has around 86k Customers Including Charles Schwab and Southwest Airlines.
Salesforce swooped in again and paid an enormous sum of money for the Seattle software company, giving it a data visualization tool that would enable customers to create views of data wherever it lives, whether it's part of Salesforce or not. And it was a great Complement to last year's Mulesoft Acquisition.
Acquisition Date: May 6,2019
Purchase Price: $45 million
Industry: Cloud computing
The financial terms of the deal have not been disclosed, but sources close to Salesforce say that the company is expected to pay between $40 million to $50 million for the Israeli startup.
US software giant Salesforce announced that it has signed a definitive agreement to acquire Israeli conversational intelligence platform company Bonobo.ai.
Bonobo.ai was founded in 2017 by CEO Efrat Rapoport, Barak Goldstein, Idan Tsitiat and Ohad Hen. The company has assembled a team of alumni from IDF elite technological units specializing in AI. and Bonob.ai's 20 employees will join Salesforce's Tel Aviv office.
Salesforce's acquisition of bonobo.ai will allow us to expand upon on our vision – driving the conversational intelligence revolution and helping companies know their customers like never before.
With Bonobo.ai, companies turn customer conversations into meaningful insights which power sales, customer satisfaction and retention. It will enhance the power of Salesforce Sales Cloud by leveraging conversational intelligence within the Salesforce Platform, allowing companies to utilize one of their most valuable sources of data – customer interactions.
4. Salesforce Buys MuleSoft :
---
Acquisition Date: Mar 20th, 2018
Purchase Price: $6.5B
Salesforce has agreed to pay $6.5 billion in a cash and stock deal for business software company MuleSoft.
MuleSoft's (MULE) technology is used by customers to databases, and corporate IT infrastructure into a unified system. Customers include Barclays and Anheuser-Busch.
The acquisition comes a year after MuleSoft went public and spent the year increasing sales while trying to manage its growing losses. In the company's fourth quarter, it brought in $88.7 million in sales, which was a 60% bump from the previous year during the same time period. Mulesoft had an operating loss of $25.5 million in its fourth quarter, a nearly 100% jump from the $12.8 million operating loss it recorded in the same quarter of the previous year.
MuleSoft CEO Greg Schott told Fortune on the day his company went public that he has always admired Salesforce for popularizing software for managing customers and sales, and turning what used to be an obscure tech product into a multi-billion dollar business that's expanding into other areas.
Salesforce has been trying to expand from its roots in sales software by acquiring companies that specialize in other products. For instance, Salesforce bought the startup Quip, which makes a Microsoft Word-like product, in 2016 for $582 million.
One way Salesforce plans to use MuleSoft's technology is to embed it in the Salesforce Integration Cloud, a service that lets customers more easily access corporate data wherever it may be stored.
Acquisition Date: Oct 3, 2016
Purchase Price: $800M
Krux helps marketers, publishers and agencies drive revenue by delivering smarter content,commerce and marketing experiences. Data Management Platform from salesforce.
Programmatic digital advertising was becoming a hot topic in the Spring of 2016, when Forrester predicted that the market will see 'robust' growth – an increase of 43% YOY* from 2015-2021 (Forrester). Come October, Salesforce swept up Krux to fill this missing space on the platform. Data Management Platforms are all about using customer data & external sources of interaction data, in order to optimise display adverts.
Salesforce DMP handles vast volumes of data from June 2017 state that Salesforce DMP interacts with 3 bil+ browsers and devices, processes 200 bil+ data collection events, 5 bil+ CRM records and orchestrates 200 bil+ personalised consumer experiences – yes, that's every month! I doubt anyone can argue that processing power.
Acquisition Date: Jun 1, 2016
Purchase Price: $2.8 billion
Demandware provides enterprise cloud commerce solutions that empower the world's leading retailers to continuously innovate.Salesforce had mastered the B2B cloud software market, and always had a taste for B2C market also. Mix in their growing desire to infiltrate front-end operations.
Salesforce spotted the future need for 1-to-1 shopping experiences.Demandware had capitalised on a data-driven world with high consumer expectations; however, the price was likely justified by the well-engineered product and Demandware's existing enterprise customer base.
Demandware became Commerce Cloud very quickly, grabbing the attention of next-generation retailers who want an end to disparate data sources. Commerce Cloud offers 'omnichannel commerce', that is, a seamless retail experience across the growing number of digital and physical engagement channels, including web, social, mobile, store, and others. Commerce Cloud caters to e-commerce holistically, with a 'single source of truth' too all processes across marketing, shopping, order fulfillment and customer service – all with predictive intelligence.
Acquisition Date: May, 2012
Purchase Price: $649M
Salesforce Buddy Media is a social media marketing platform,which helps companies build connections and maintain relationships with customers.
When the social media hype was on the rise, Salesforce looked to offer social media management features to their customers. Bringing a social media tool onto the market was an interesting play for Salesforce – an extra way for Salesforce customers to pump data into their CRMs, to use across multiple business functions.
Buddy Media was paired with Radian6 to become Social Studio (part of Marketing Cloud) – the pictures that follow show the product information in its infancy. Social Studio performs at the level of large enterprises need to manage their social channel content, and measure engagement.
---
Do You Need more information ?
---
by