Hello All,
We have requirement from one of our client to combine Leads and Account report to single report for the similar fields.
---
---
Display Combination Of Leads And Account Records Into Single Report.
Option To Merge Both Modules records.
Advance Filter to Check The condition For Both Modules.
Setting the filters for the reports Fields For Both Modules.
User can Enable or Disable the account Prospect condition.
---
---
Example : If user select Company(Leads) the Corresponding AccountName(Accounts) has been mapped automatically.

Below Is the some Screenshots For The Reference :
Defaults leads reports : Report below display the default leads where rows of account is not merged.
---

---
Lead Report with Accounts Data : Report below display the default leads with rows of account module which is mapped with similar fields of Accounts and Leads.
1) Check the option "Include Account Prospect"
---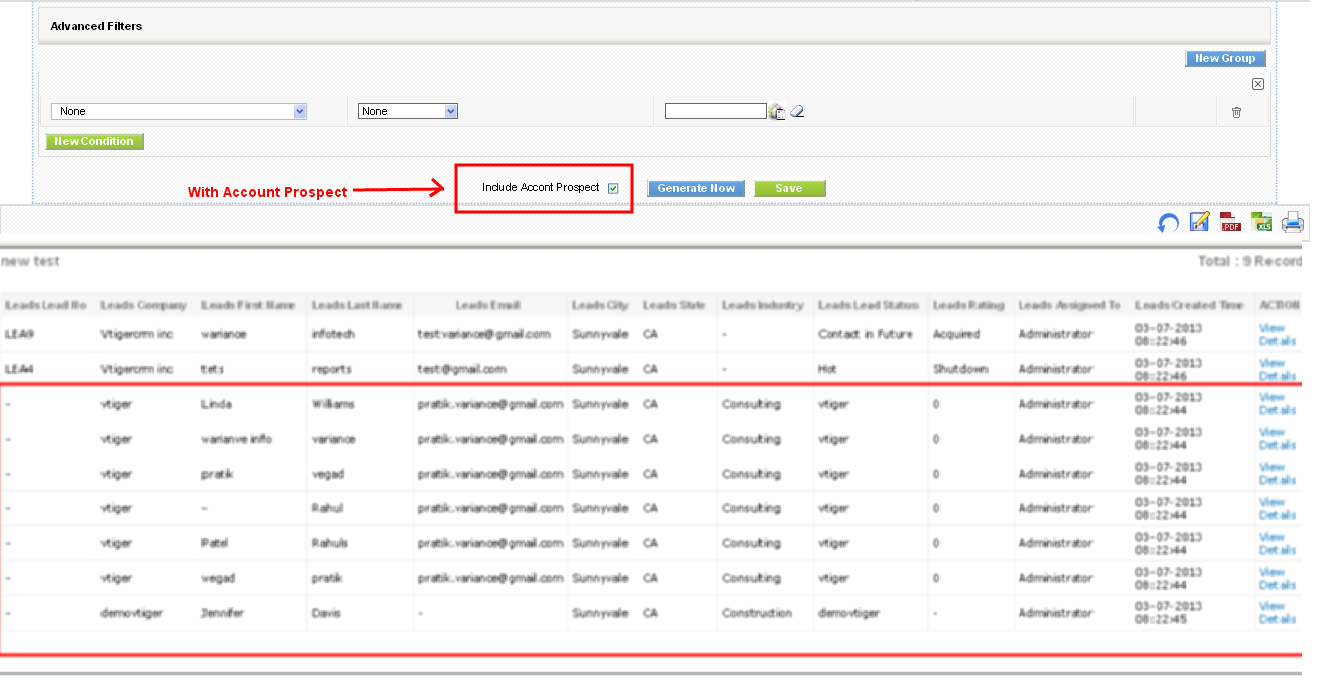 ---
2) Option with filter on both module Account and Leads.
---
---
Let us know if you needs more information on this customization !!!
---
---
---
Do You Need more information ?
---
For any further information / query regarding
Technology
, please email us at
info@varianceinfotech.com
OR call us on
+1 630 861 8263
, Alternately you can request for information by filling up
Contact Us
by